When I was younger, I would tie some camping gear on my bike and go out for a few days tour of the countryside. It is a fun way to see things, if the weather cooperates. If not, it is a test of one's fortitude. In 1981 I went on a trip with two other people that started in San Francisco, went up the coast of California, through Oregon and Washington, and then up the Thompson & Fraser Rivers to the northern entrance to Jasper National Park, where this photo was taken.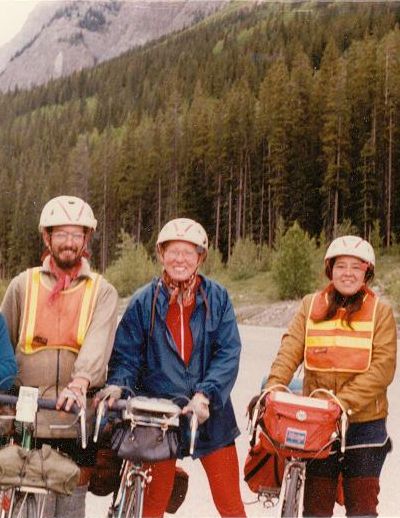 We went through Jasper & Banff, and continued across Alberta, Saskatchewan and Manitoba to the Red River Valley.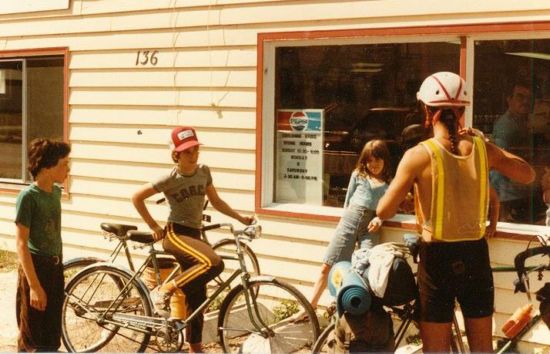 We turned south and headed into (buggy) Minnesota.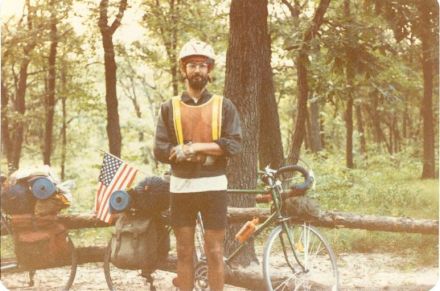 I made it all the way to Madison, Wisconsin, somwhat thinner than when I started.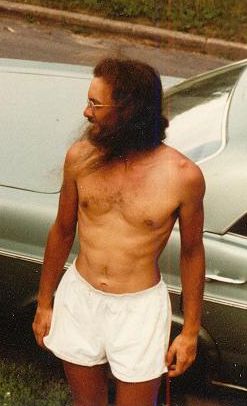 In 1992 I found out about a different sort of long-distance riding, where one's camping gear is trucked along the daily route, and there are camping arrangements made for each night, and relief vehicles patroling through the day in case you get a flat tire or something. The Great Annual Bicycle Adventure Along the Wisconsin River takes a week, and follows the river from its headwaters to where it joins the Mississippi River. I have ridden it several times, in the cold, the rain & the extreme heat.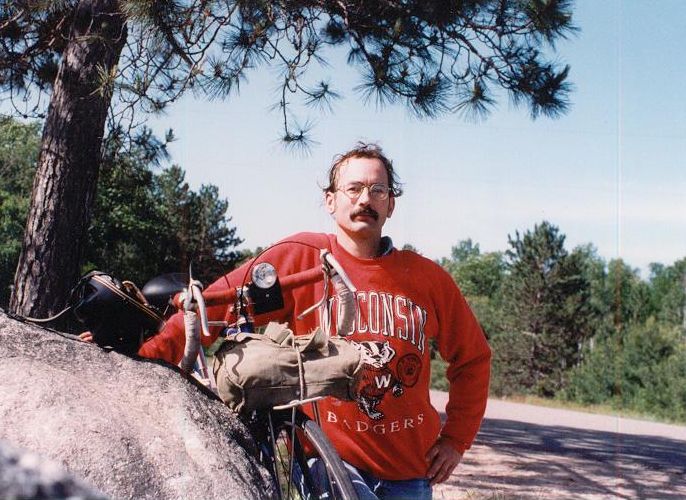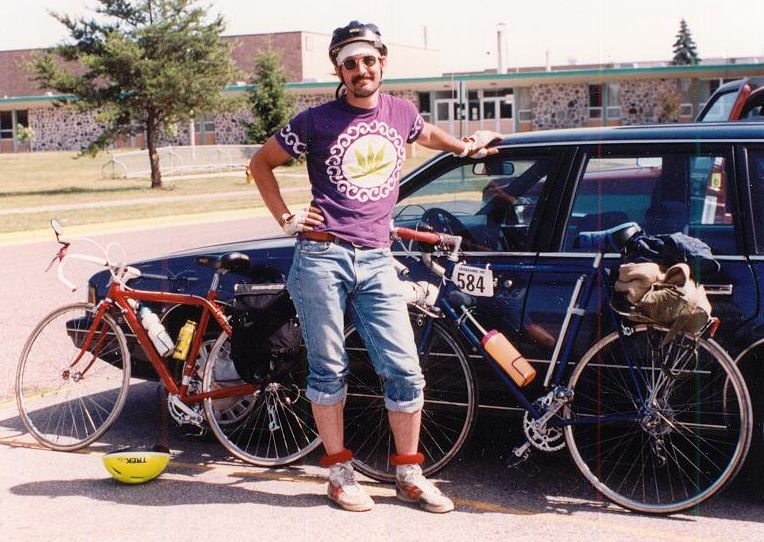 One of the unique sights on the GRABAAWR is crossing the Wisconsin River on the ferry at Merrimac.