At The Podium.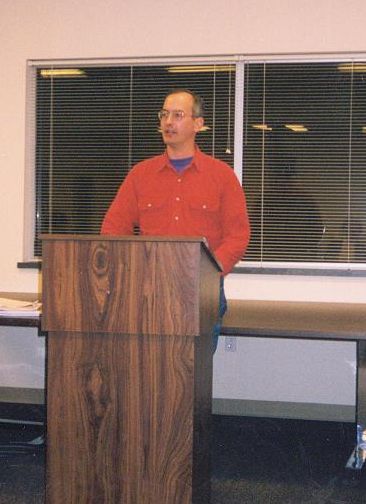 The announcement of my platform in the Capital Times.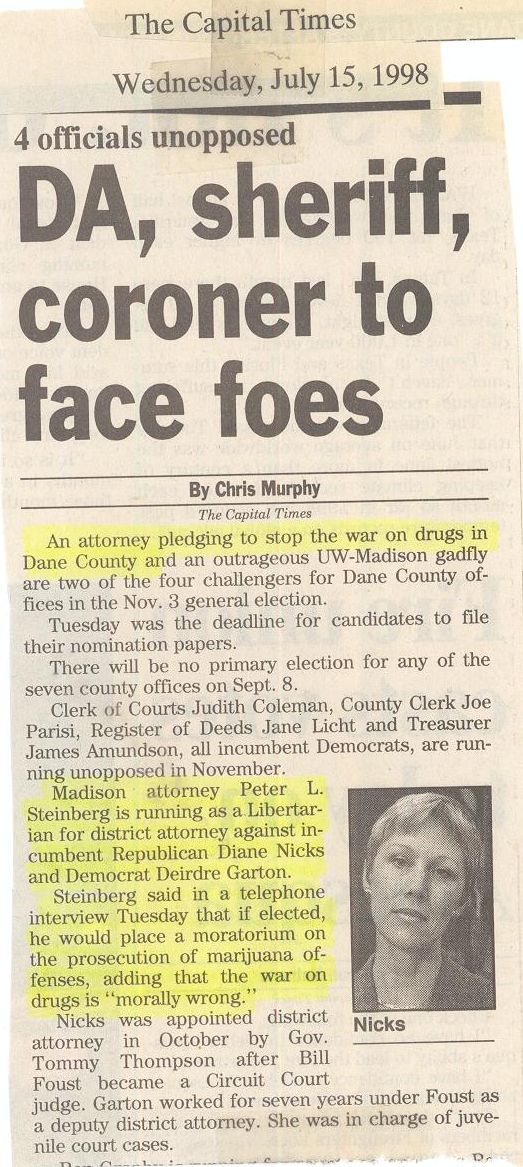 A sample of our campaign literature.
Notice that we had a website for the campaign, back in 1998!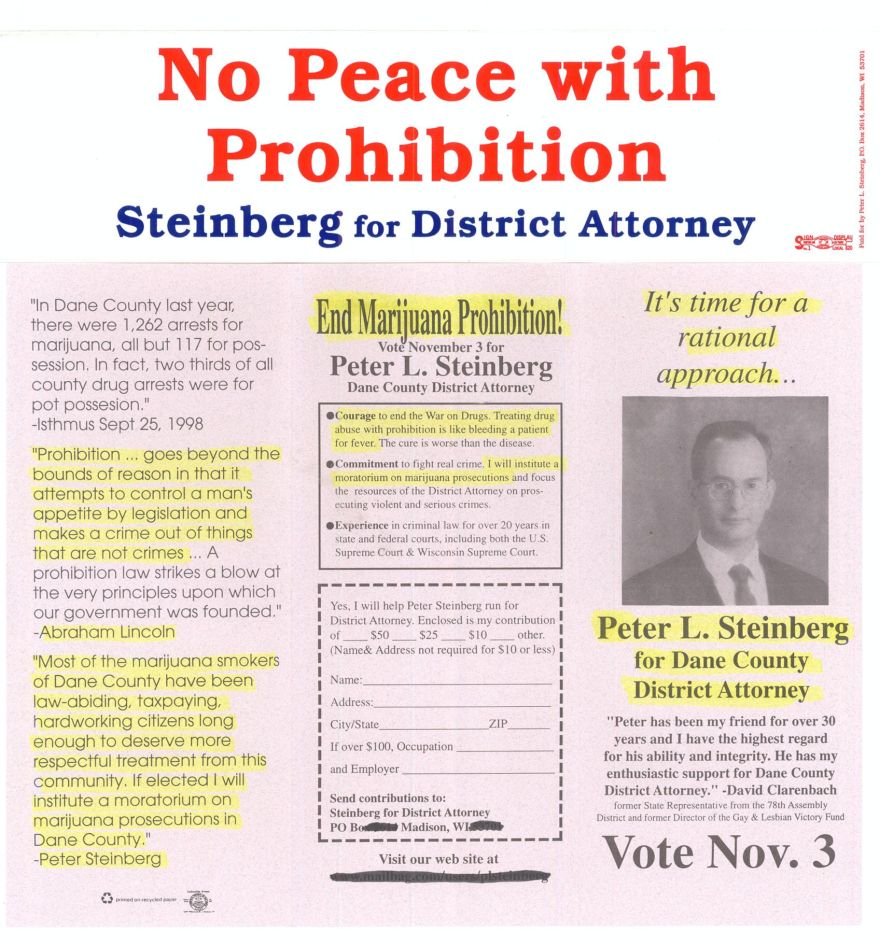 One of the many ads that we ran in the Onion, which was still just a Madison-based tabloid.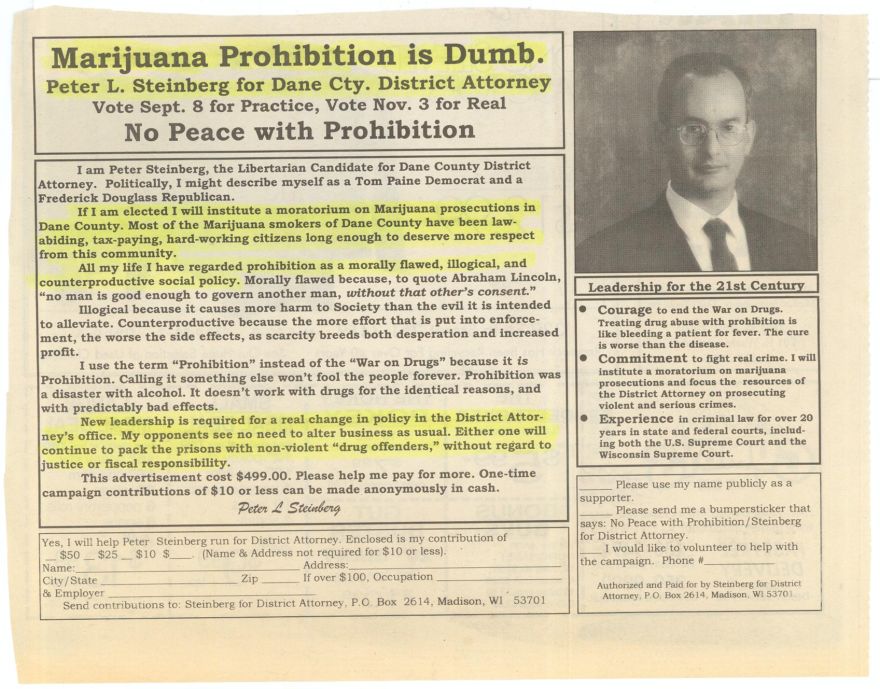 The only debate with the other candidates. As I expected, they would not address our arguments.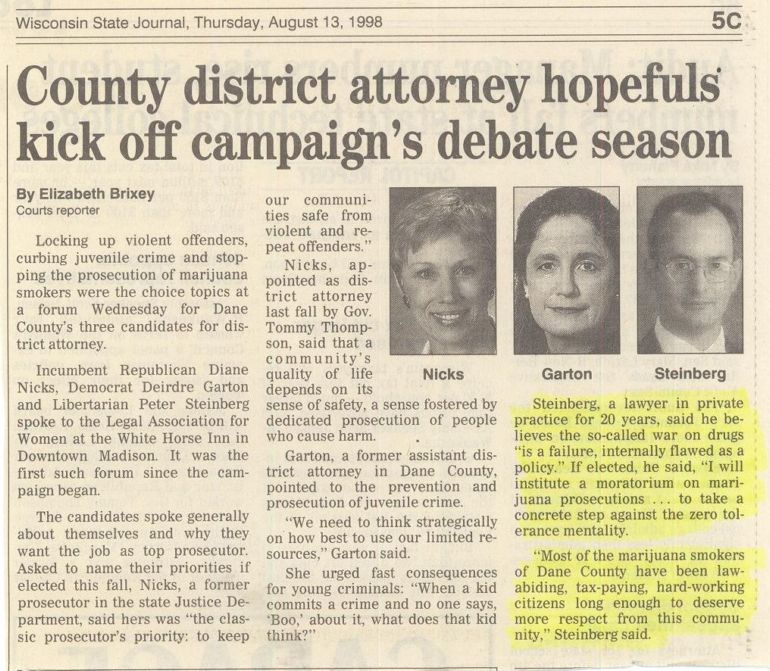 The outcome. In heavily Democratic Dane County, Wisconsin, the prohibitionist Democrat lost.