We turned down the prosecutor's offer of a misdemeanor conviction, so she decided to re-file the charge as a felony.




This arrest happened at the annual Marijuana legalization rally in Madison, Wisconsin, a tradition that started in 1971.
Despite harrassment through the years by various administrations at the State and local level, it continues to this day.
I have been a frequent speaker; one year I had to file an injunction to obtain a permit from a hostile City Council for the rally & march to the State Capitol.
The outcome in Mr. Lankford's case was: The Assistant District Attorney was removed from the case, and the charge reduced
to a non-criminal ordinance violation.


This was the first rally, as reported in the Bugle-American. (I was there).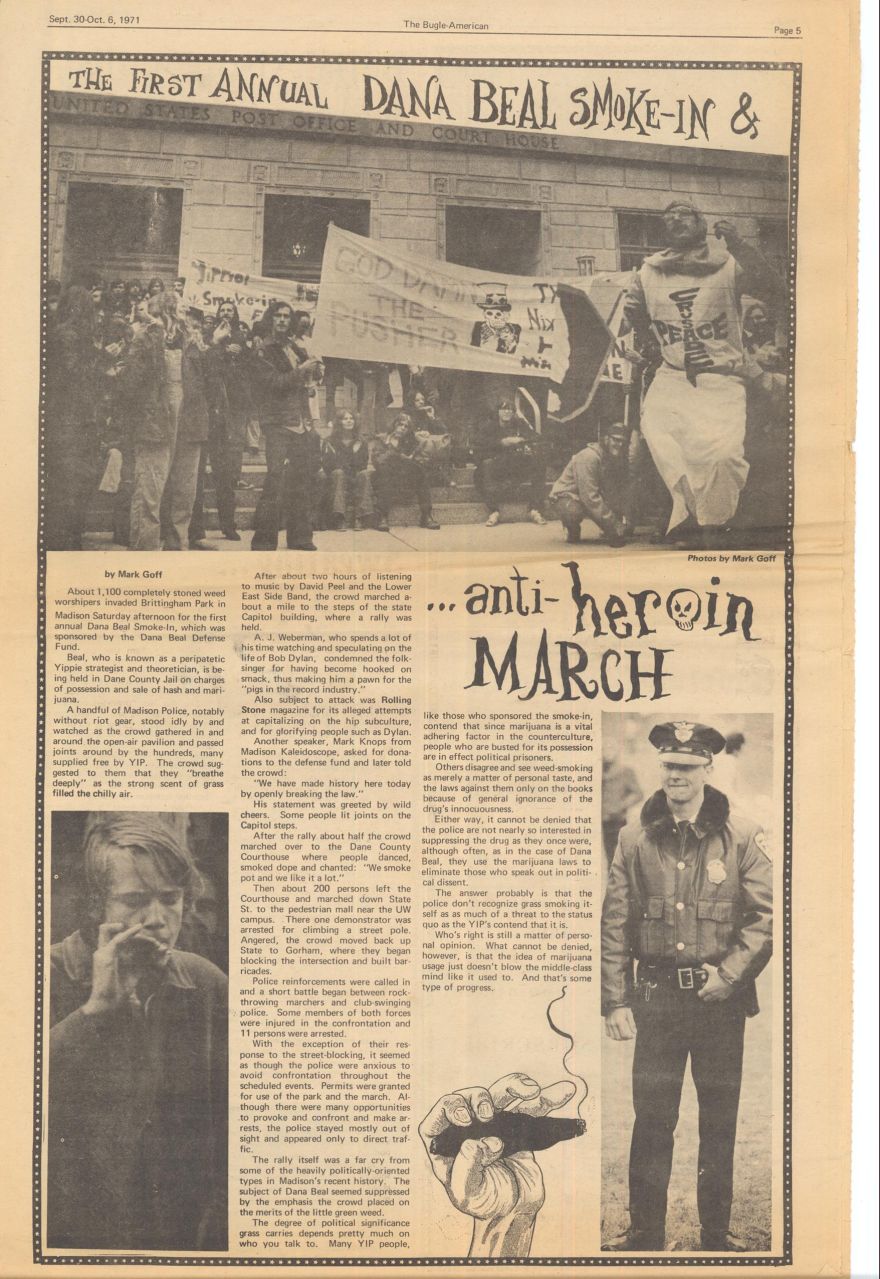 Dirty Fucking Hippies just won't give up.